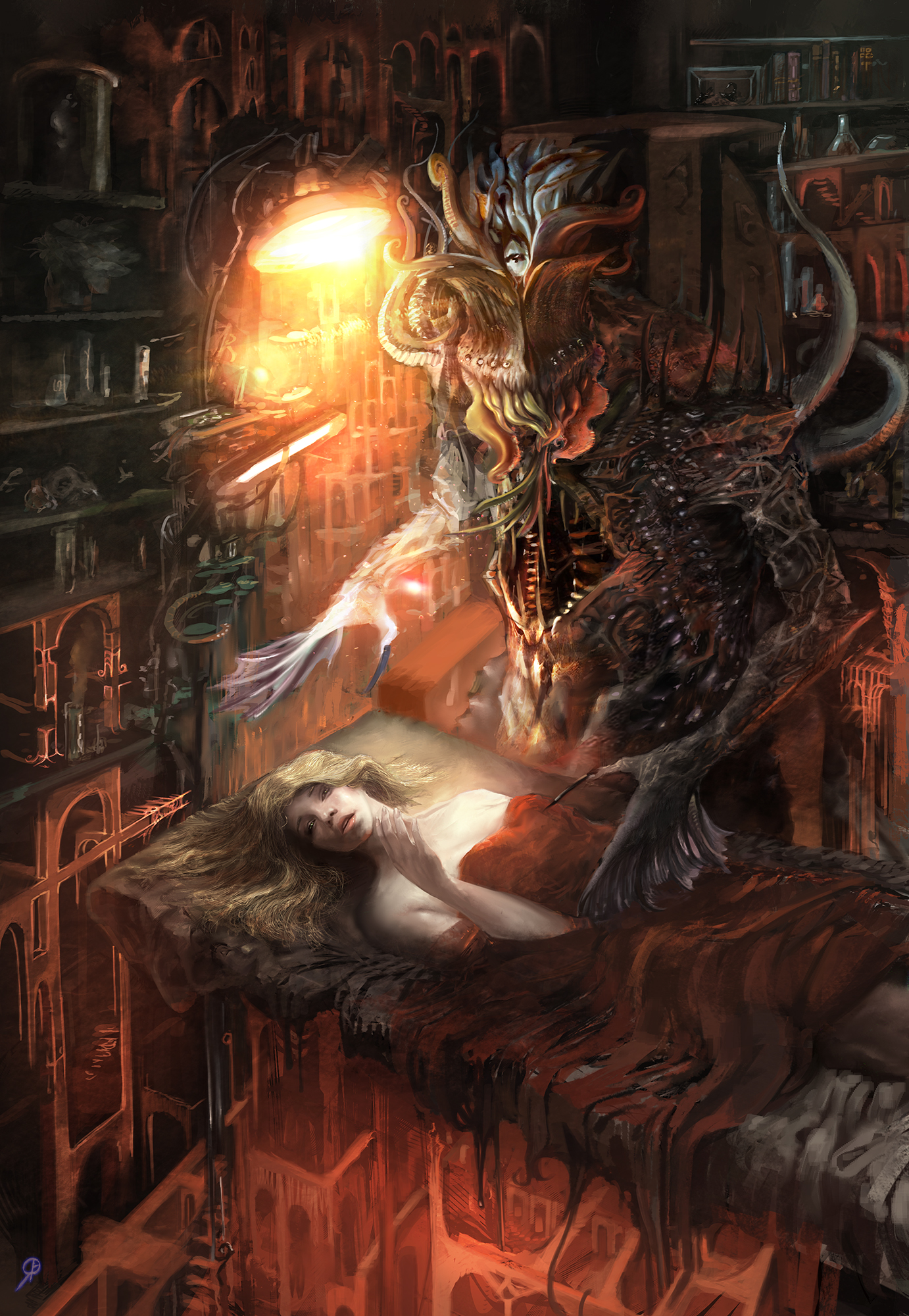 Piece done for James Paick's 2D character contest "The Journey" on Artstation.
The Journey is happening in the girls's brain, wich turns a hospital room into a hellish nightmare after some drugs entered into her bloodstream.
For the doctor being various creatures living in the dephts have been used as a reference.